Work from anywhere in the world online
Each month I like to recap about my work on the go. Having a career from home means that I can work from home or work from anywhere in the world. Having an online business certainly does have the benefit of being able to work wherever I can get a WiFi connection. And even when I can't get a WiFi connection, I still tether my laptop to my phone and away we go!
The reason I like to share it with you is to you show you that you can work flexibly with your online business, and fit life in too. Working from home doesn't need to be done from the same spot, you an do it from wherever you want.
January is usually a fun-filled month for us. The kids are on their summer holidays and I always try to make sure that we have a month jam packed full of fun before school goes back. I remember the summer holidays as a kid and I remember feeling that they went on forever! I remember trying to beat the heat at the beach, the inevitable sun burn, sandy feet, and getting sand in the car. Trying to find an outdoor shower at the beach was always a challenge, as was trying to eat our ice creams before they melted everywhere.
I love helping to create great memories for our boys. I hope they remember these years fondly and always remember how loved they are. But this post isn't about them, it's about sharing with you the lifestyle that you can have when you create your own online business. You can take your work with you, literally wherever you go. The kids don't need to go into the school holiday program, and you get to choose what you do, and when you do it.
Whatever your circumstances, YOU are in charge of your location and your schedule.
Of course holidays do mean that I need to get creative, as I still need to get work done, but I try to incorporate my work into some of our activities. Of course I do take some time off too – it isn't all work!
We had quite a few adventures this month, too many to capture in any detail here, but they did include glow in the dark mini golf, multiple trips to our favourite swimming pools and beaches, many hours trampolining, galleries, movies abd day trips.
We also got away for a few days to one of our favourite mini holiday desitinations, Anglesea, on the beautiful Great Ocean Road.
Anglesea
Anglesea is our last minute, "throw bathers, beach towels and pyjamas in a bag and let's get out of the city for a few days" destination. We were lucky to be able to book a cabin at the last minute as the holiday park was full when we got there. It's always busy there in January. It's a place where families can go and just relax. The kids can play without being supervised every moment, because they can't go anywhere, and they all hang out together making instant friendships.
It's the kind of place where you immediately feel like the stress of the city is long gone. Everything is slower, everyone is wearing shorts and T-shirts, and shoes are optional. Meals are laid back, and the order of the day is to relax and fun.
It's also a time where I just sit outside and work. While the boys are out with their new holiday friends having a wonderful time, I work. It is the best of both worlds. The animals come to visit and it couldn't be a lovelier work environment.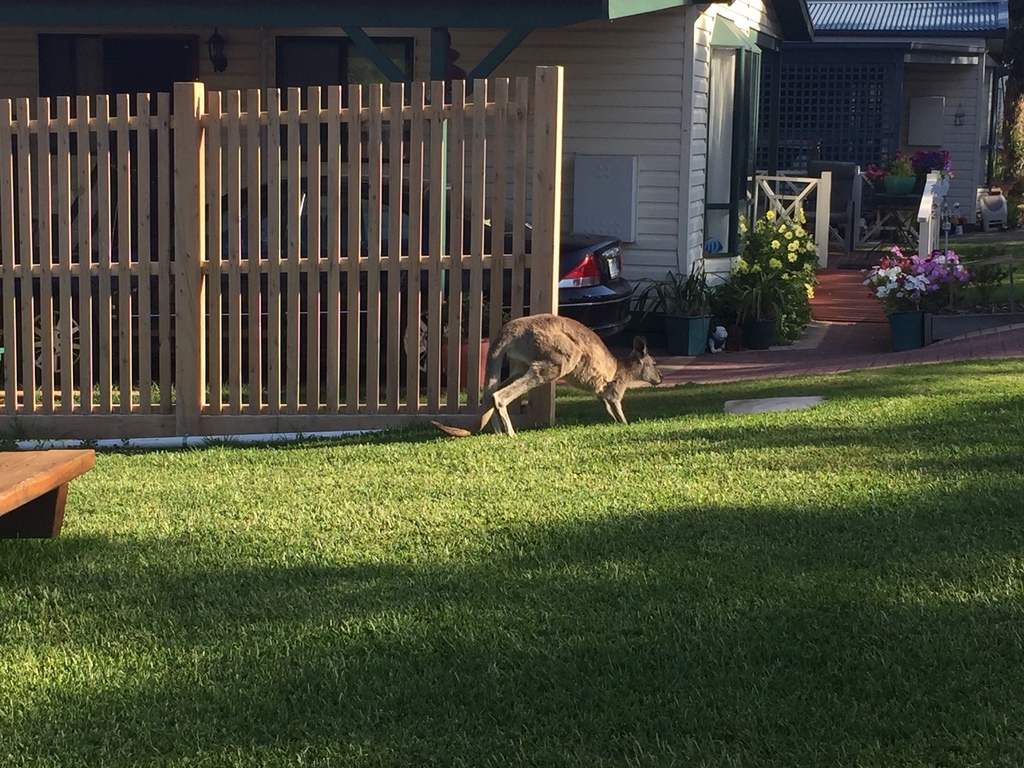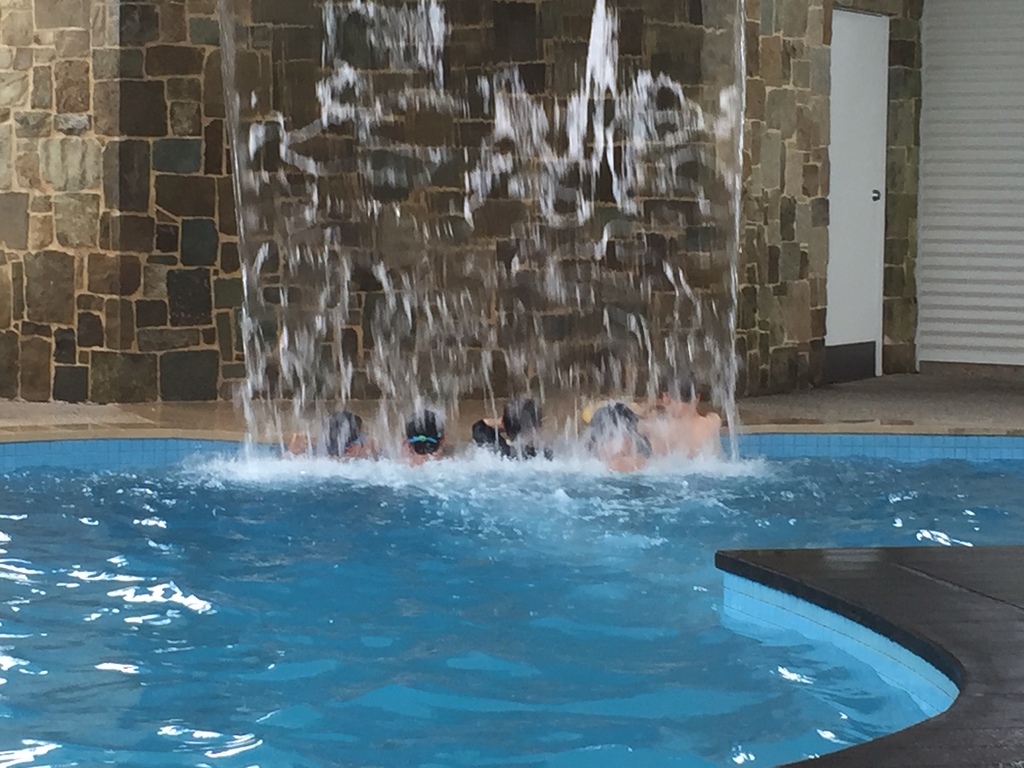 Arthur's Seat and Dromana
The Mornington Peninsula is another of our favourite destinations. We always have a wonderful day there.
We like to visit the Enchanted Maze Garden, and we can easily spend the entire day there. The boys go tree surfing for hours, and I sit in the shade with my laptop. Of course I watch them too and take videos of their aerial feats!
Here's a snapshot of my 'office' that day:
Indoor Rockclimbing and Games
Working from infdoor rockclimbing and games centres has been an awesome way to let the kids get loads of energy out and have fun, while I work hard on my online business. They have hours of fun and I drink coffee, watch them, and work too. It is the best of both worlds.
Parks and gardens around the City of Melbourne
Sometimes I take for granted all the Melbourne has to offer, because I see it all the time. It isn't new to me, so I forgot how lovely our parks and gardens are.
On one particular day I spent hours walking through our gardens and doing some work. I was glad that I did!

One of the many wildlife parks
Spending time at wildlife parks always brings me happiness. I love to feel connected to nature, even if it is in a curated wildlife park. It makes me feel happy and I just love to see beautiful animals doing their thing and being taken care of. They are so precious.
I have moments of clarity when I'm out of my house and walking around. Perhaps because I'm out of my ordinary routine I am able to think creatively and laterally, and reflect and on my business. I gather my thoughts and think of new angles for my business. It also gives me a mental break and allows me to recharge and put my ideas into practice.
I hope you enjoyed seeing some of the "views from my office" this month.
You too can make money from anywhere
It isn't just a select few people who can make money from anywhere. It can be you too. You just need to know how. Read about how you can do that here:
You have nothing to lose, and everything to gain. Having an online career from home really does give you the freedom to balance work and life.
Get your free Wealthy Affiliate account today, and explore the platform. It might be one of the best decisions you'll make.
If you're not sure who Wealthy Affiliate is for, read more here:
Drop me a note. Where is your favourite office location?