Creating a winning career from home opens up so many possibilities. You can work anywhere you want, at any time you want.
The best work from home office
Your work from home office is wherever you choose, whenever you choose.  You can prioritise your family, your work, your chores, and your 'life admin' based on the needs of you and your family, and whatever your circumstances at the time.
I was sick earlier this month. That's a problem in a 9-5 job. Yes you can take sick leave, but it's a bad look just after Christmas and when the kids are on holidays.  No stress for me though, I stayed home mostly. I still managed to get work done out and about, but it was on MY terms. When I felt like it.  Writing about what felt right.  And when I'd had enough, I stopped.  Nice.  When I didn't feel like writing, I listened to videos while I was out and about.
Work at home entrepreneurs do need to prioritise, plan and work hard to achieve results.  The great thing about it is that you can do it anywhere.  In any part of the world.  All you need is a laptop and internet connection.
Here are some of my office locations this January.
One of our favourites – St Kilda Beach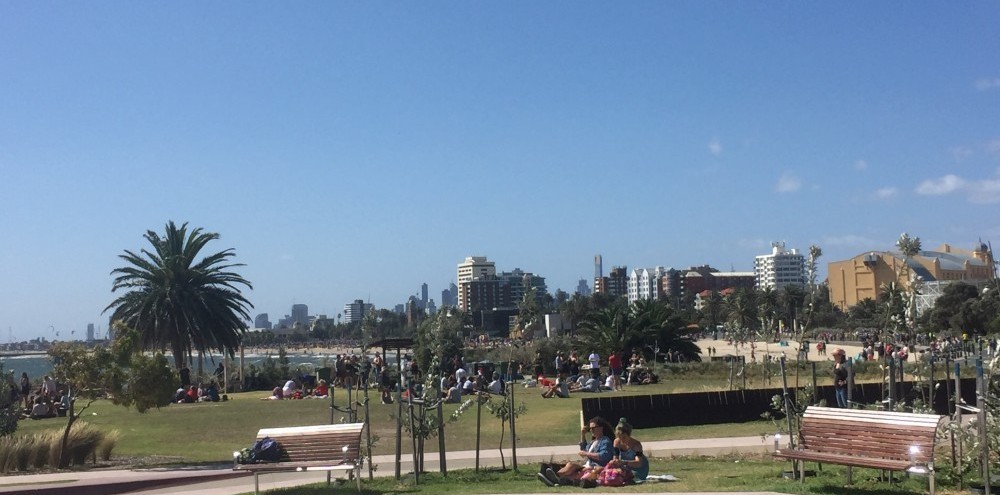 We are lucky to live in a beautiful part of the world. So we really make the most of it. Who wouldn't want to work overlooking this glorious city? I love the beach and the palm trees.  And the kids adore it down here.
We have a winner!
A multitude of skateparks
It wouldn't be school holidays without us skatepark hopping and spending hours upon hours (upon hours ….) at every skatepark known to humankind.
We pack the car and off we go.  We have it down to a fine art now.  I have mega handbag ready and waiting with everything I need!!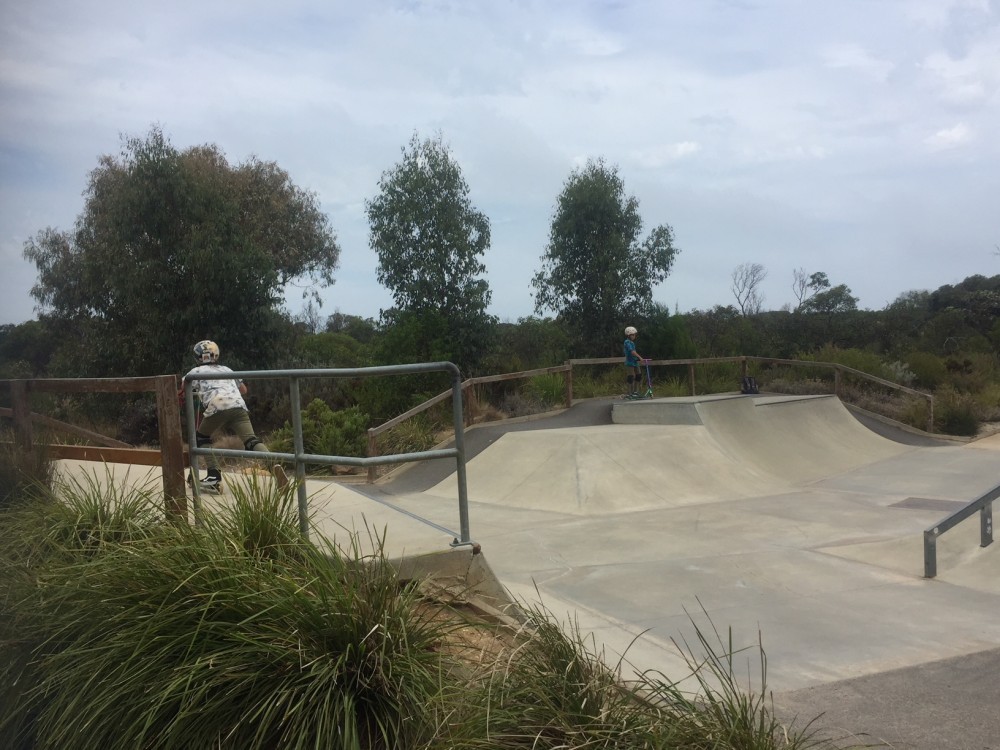 Requirements: kid's skate gear, sunscreen, water, laptop, headphones.
Bonus: Beautiful weather, no physical injuries!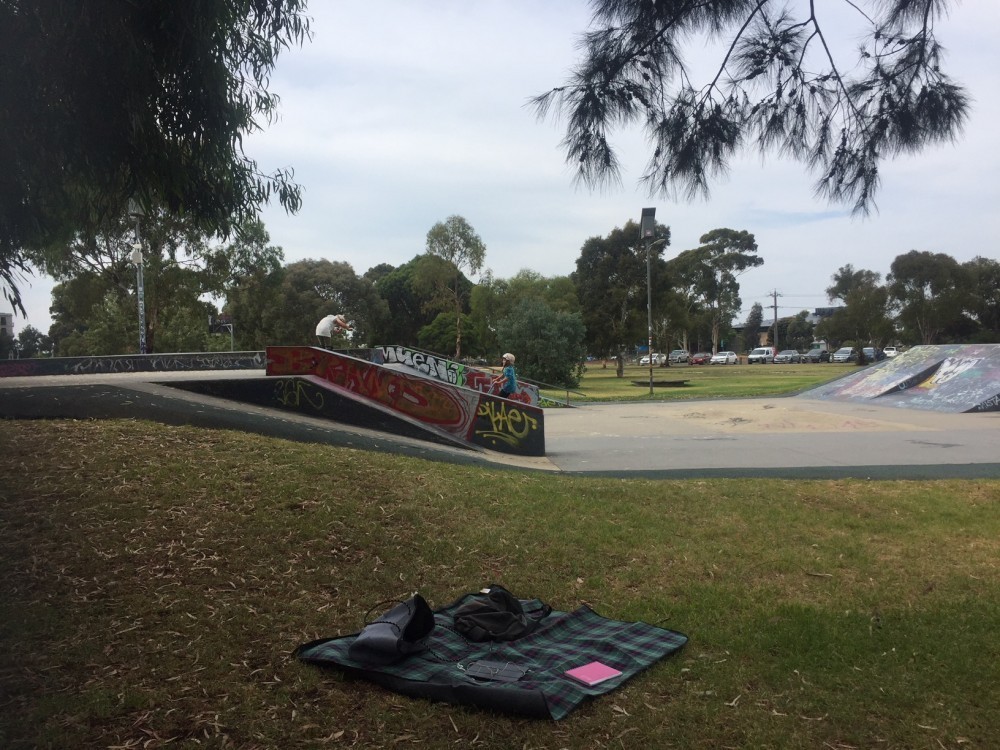 Requirements: kid's skate gear, sunscreen, water, laptop, headphones.
Bonus: Beautiful weather.  We did have to cut our stay short due to a minor injury and ripped jeans that were only an hour old.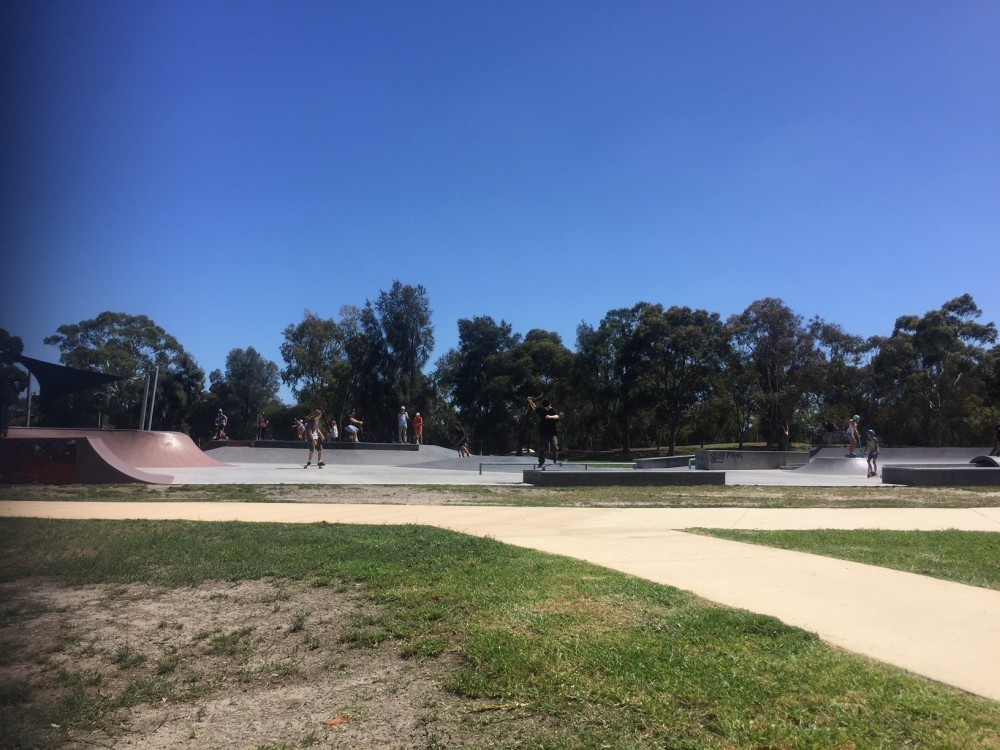 This one was a new one we discovered thanks to google.  Hours of fun then stopped at a wave pool on the way home.  Summer is truly the greatest here!!
One of our favourite short holiday destinations – Anglesea
Anglesea is on the Great Ocean Road in Victoria, Australia, and is a little piece of heaven.  We try to visit when we can, and we always have a relaxing and fun time.  The kangaroos like to visit each morning, and this year we made friends with a couple of cockatoos!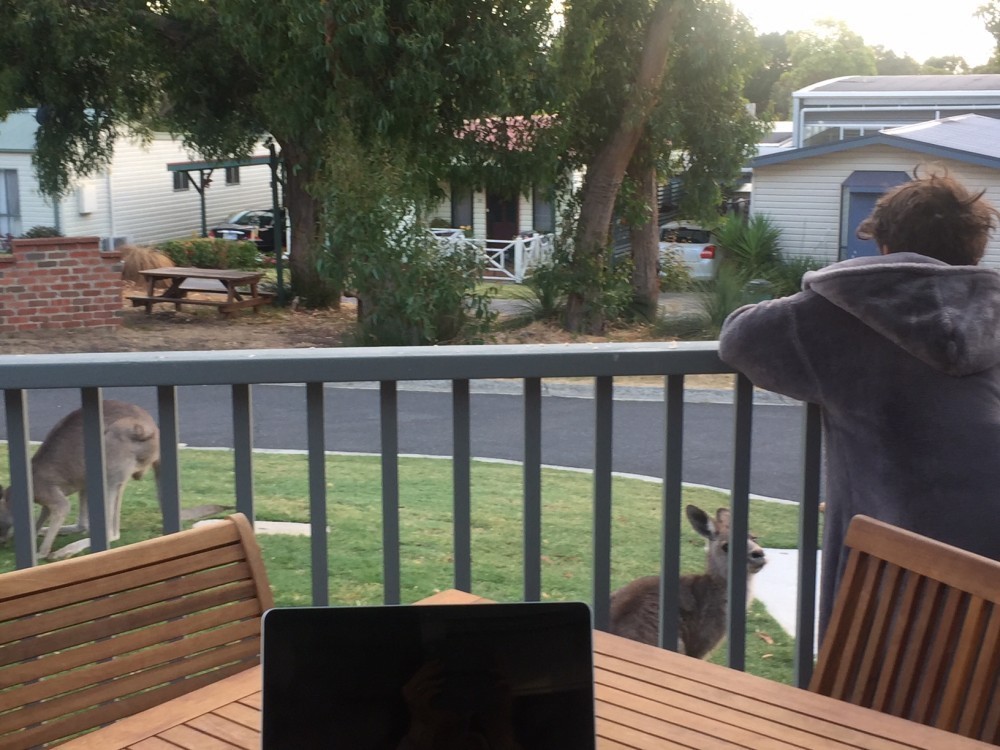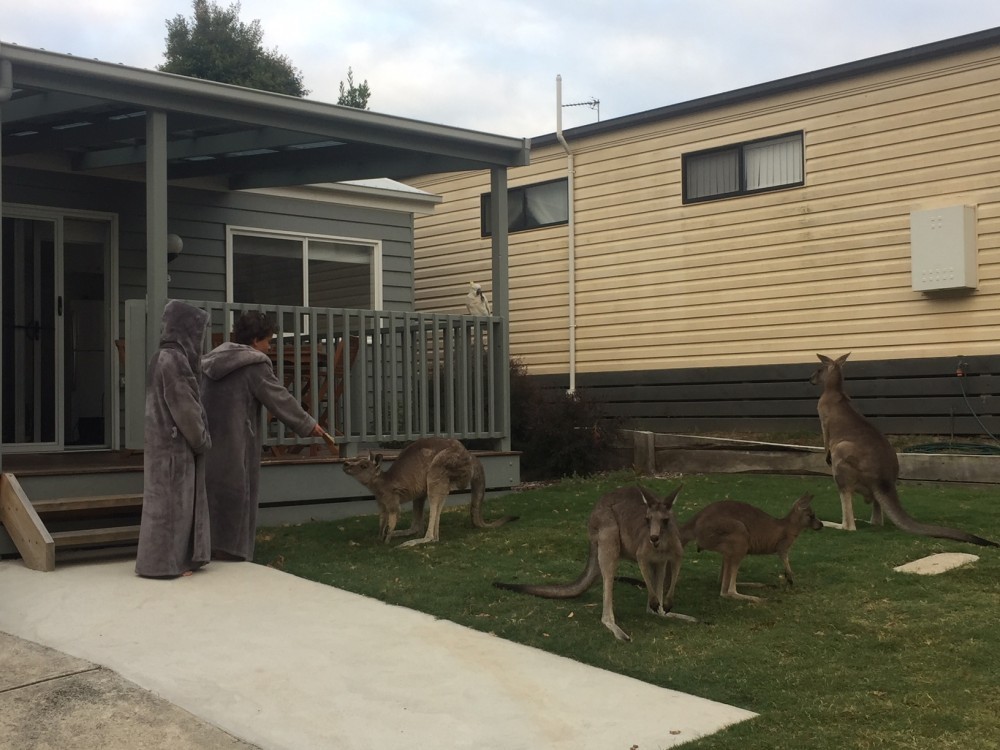 The upsides: Kangaroos, kookaburras, cockatoos and singing crickets. Beach, pool, ice cream, happy kids. It doesn't get much better than this.
The downsides: Dodgy wi-fi, no coffee.  All in all I'm not complaining though!!
You too can enjoy a home office from wherever you want, whenever you want.
You have nothing to lose.
Drop me a note.  Where is your favourite office location?