We all know that affiliate marketing works.  We know that affiliate marketing is a legitimate work from home career.  Notice that I say 'career' rather than 'job' – you can build this into something long term and sustainable. It is one of the real ways to make  money from home, and once you get it right it will earn you money while you sleep.
If you have taken the plunge and decided it's for you, you may be wondering how to get started in affiliate marketing, and you will want to set yourself some goals.
You should also congratulate yourself because making the decision to become an online entrepreneur as an affiliate marketer is a smart move!!
If you think about your goals in terms of hoshin kanri, you will have your:
high level, short term initiatives
annual objectives for this year
critical metrics to improve
long term objectives (3-4 years)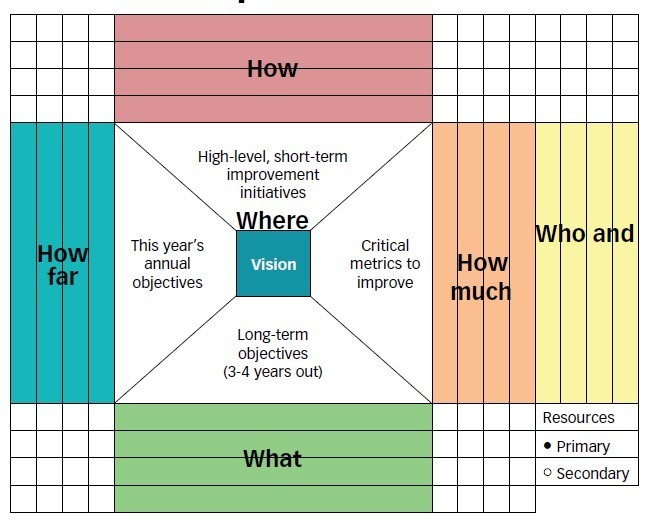 High level, short term initiatives
Consider what you tangibly want to achieve in the next 12 months. Make these succinct and measurable.
You may want these to be SMART goals (Specific, Measurable, Achievable, Realistic, Timed)
Examples may include:
Choose your niche – one that you are passionate about and happy to keep working on
Purchase your domain
Set up your Privacy, About Me, and Affiliate Disclosure pages
Work through the certification training
Become familiar with Jaaxy (or another keyword search tool) and its importance
Set up social media accounts, and learn how you can use them with your niche
Set up Google Analytics
Set up Google AdSense
Develop out the pages of your website using keywords
Brainstorm 20 posts using keywords
Develop your own system to help you with writing content
Sign up to 10 affiliate programs, ensuring you record all of the relevant details for future reference
This year's annual objectives:
Consider what you want to master this year.  Set yourself some objectives that will be achievable, but will still stretch you.
Examples may include:
Master …. SEO? Writing content?
Ensure I understand what's happening in my niche, and stay on top of new developments
Understand Google Analytics, and make changes to my sites based on analysis
Become part of a mentoring group?
Help mentor others?
Reduce full time job to x days per week
Earn $$ per month, by xx
Deploy a pay per click (PPC) campaign and assess its value, review and improve
Critical metrics to improve:
Consider what you want to measure.  Note, these may change over time as you become more proficient.
X posts per week
X% of posts are shared on all of my social media platforms
X number of page views
X number of conversions
X number of social media posts to relevant niche groups per week
X number of comments
Respond to site comments within x days
Long term objectives (3-4 years out):
Really think about where you want to be on your affiliate marketing journey in 3 to 4 years time.  Do you want to:
Earn full time income from working online home?
Be an authority in your niche?
Train others in affiliate marketing?
Consider additional forms of e-commerce?
Other niches?
What would you be satisfied with?
Are you still thinking, "How can I start in affiliate marketing?"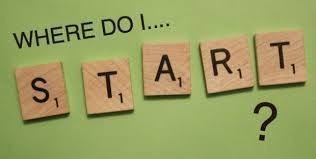 How to get started in affiliate marketing
The very best place to start is with Wealthy Affiliate.  The training will take you through, step by step:
understanding how to make money online
choosing a niche
building your own niche website
setting up your website
getting your site ready for search engines
creating your initial website content
creating custom menus on your website
understanding keywords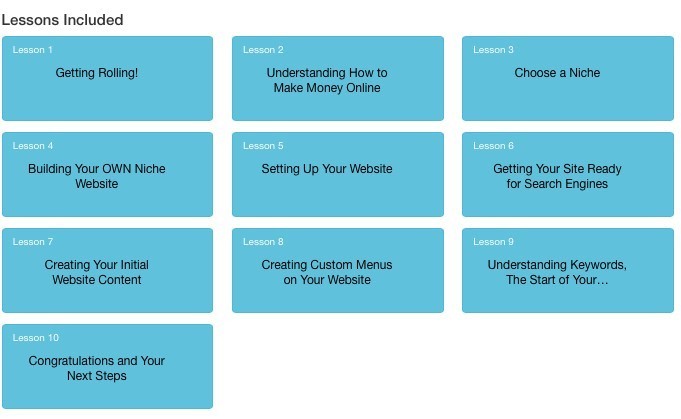 Find out more about Wealthy Affiliate here.  Joining Wealthy Affiliate will remove the guess work and any fears you might have about how to get started in affiliate marketing.  Wealthy Affiliate make an online career from home attainable for everyone regardless of skill level.
Don't overthink it.  Just MAKE A START.  It will fall into place.

Remember that nothing happens overnight.  You will need to build your website from the ground up, and follow everything that will be taught to you in the training.  Owners Kyle and Carson know how to make you a success, you have to be willing to put the work in and follow their tried and true techniques.
Tell me about your affiliate marketing journey, and whether you have had any experiences with Wealthy Affiliate.  Alternatively, leave me a comment or question below and I'm happy to help.