Make money online, anywhere!
Making money online doesn't get much better as the sun starts to shine. Your office can literally be wherever in the world you like. You can make money anywhere. Think about what location, or locations, take your fancy.
I'm very lucky to live in what I consider to be a fabulous part of the world. I'm in Melbourne, Australia, and I am very happy to live very close the beach in the always interesting suburb of St. Kilda. It's quite a touristy suburb full of restaurants and bars, with weird and wonderful people coming and going from all around the world.
There's never a dull moment in St. Kilda, especially in the summer time when the beaches are packed.
It's just starting to get that busy feeling back now that the sun is shining more and we hit spring this month. People are out walking their dogs and the kids are out playing in the park.
It's the perfect time for us to be spending more of our time outside. That's when I pack up my laptop and head out. Sometimes I'm by myself, and sometimes I'm with the kids while they do their activities or are out playing. Either way it works for us.
For those of you who follow my blog, I like to write about the various views I have from my 'office', just for some fun. I also do it to highlight the benefits of being your own boss and choosing where you will work.
Fitzroy Street
When the sun shines on St Kilda it is an absolute delight, and I love to head out to a cafe for a change of scenery. Here's Fitzroy Street in it's glory.
This was a Wednesday. I had a great day with my laptop taking in the sights, having coffee, and getting lots of work done.
These little rainbow seats on Fitzroy Street always give me a smile.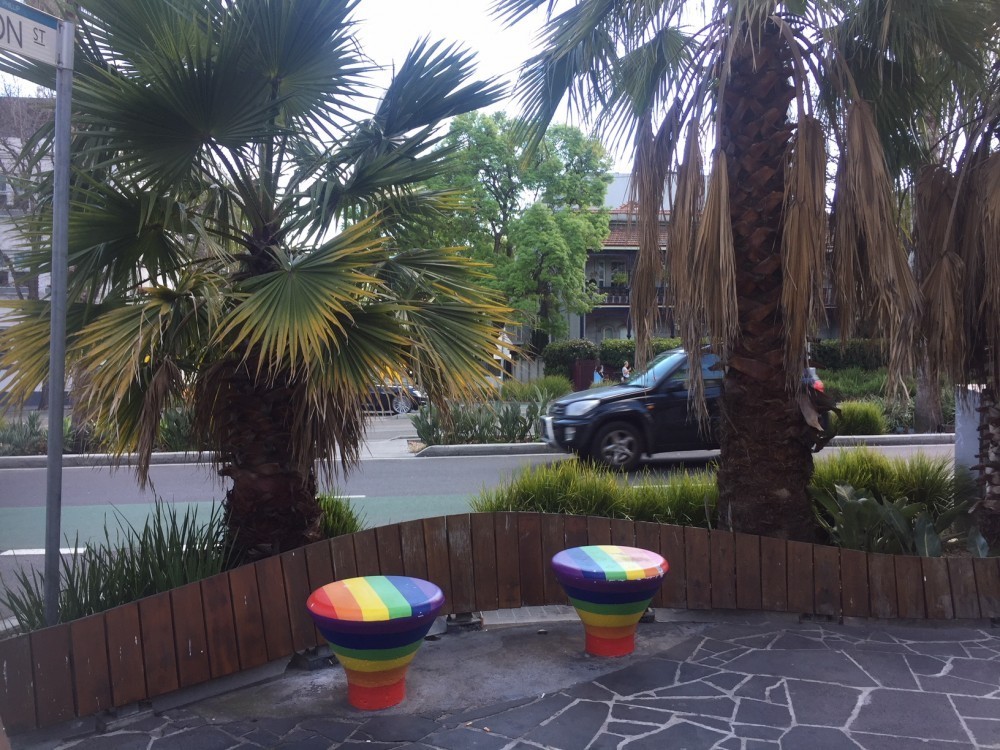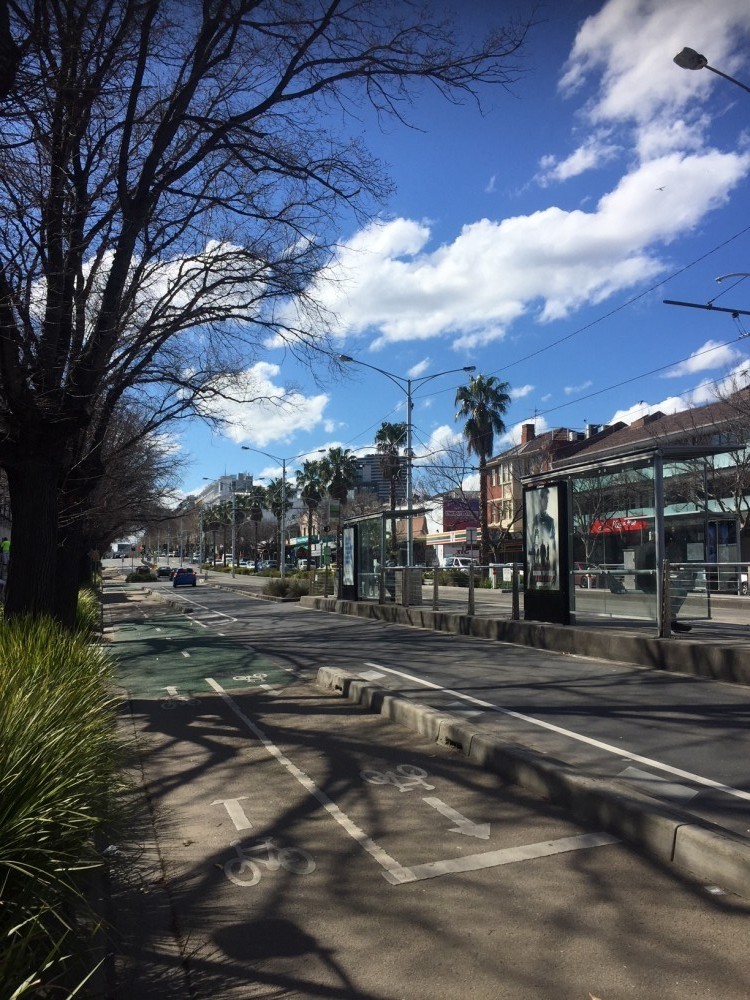 St Kilda junction
The St Kilda junction underpass on a sunny day is not nearly as scary as it is on a cold, dark night. In fact I don't go near this place in the dark. It's creepy and I'd be lying if I said it didn't scare me! It's so different on a bright day, and the colours really pop. This of course was not my destination, rather I went this way to get to the park so I could spend an hour or two working under a tree. But, this graffiti does make me happy and I wanted it share with you.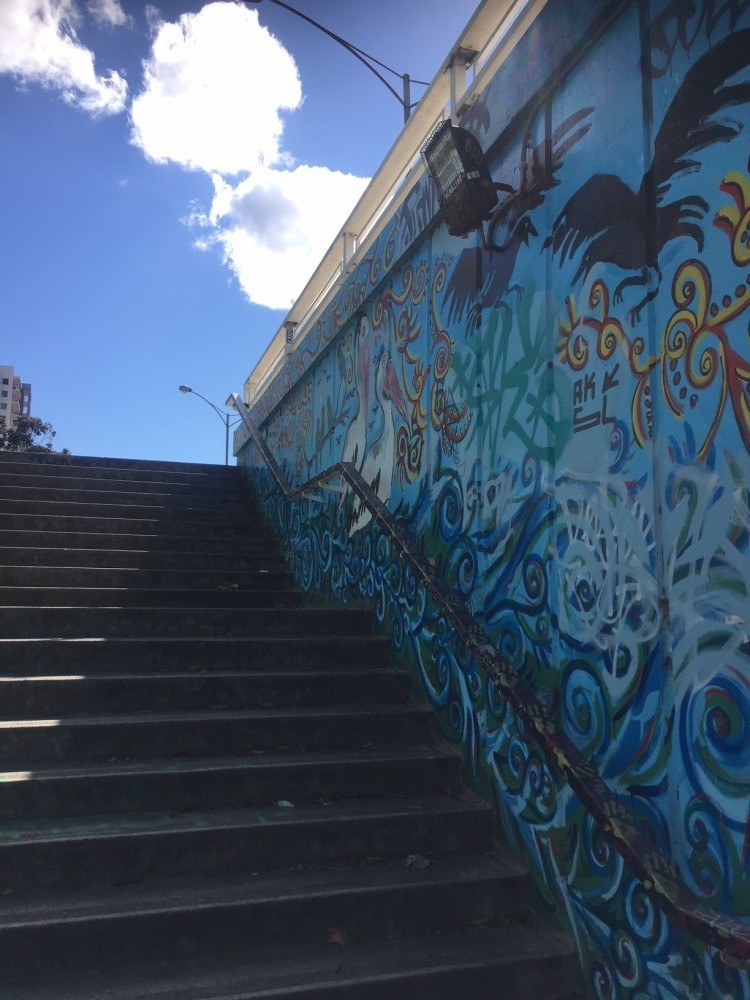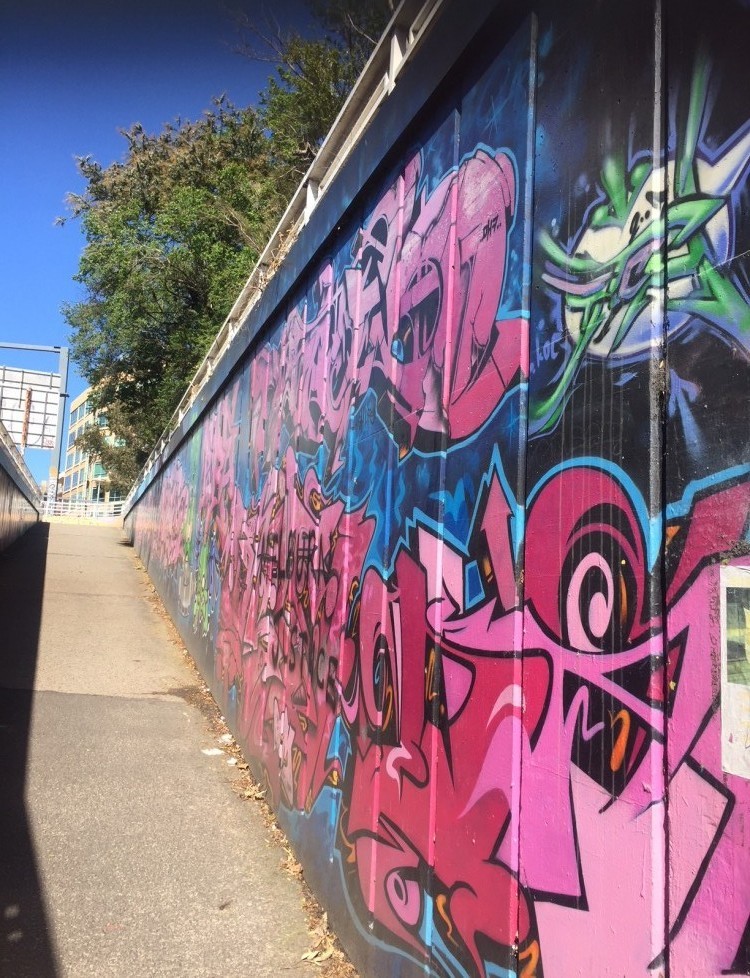 Local parks
I do love working in local parks. People are walking by with their dogs, there are barbeques, and usually kids playing. On this day it was particularly quiet, so I stayed and did some research here. It was a productive day. This park is known as the 'dog park', and I did get to meet dogs of all shapes and sizes.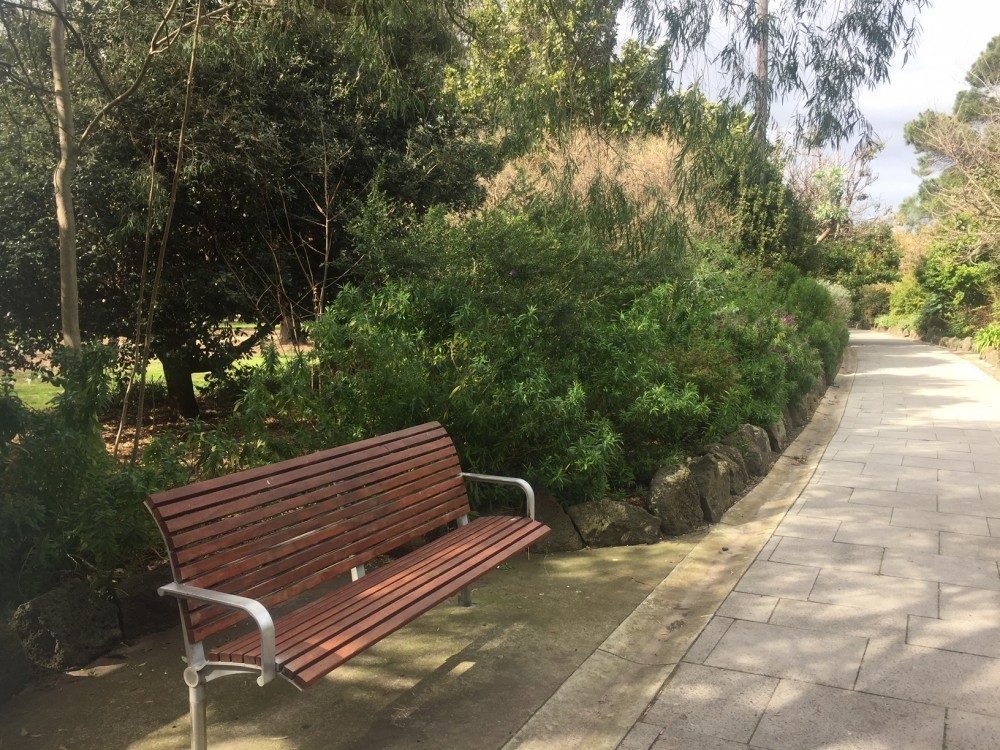 Acland Street
Acland Street is in the heart of St. Kilda, and like Fitzroy Street attracts locals and tourists alike. I headed out quite early on this morning, so Acland Street was fairly quiet. It is normally buzzing. I went to one of our favourite local restaurants, Abbey Road, for some breakfast and some work.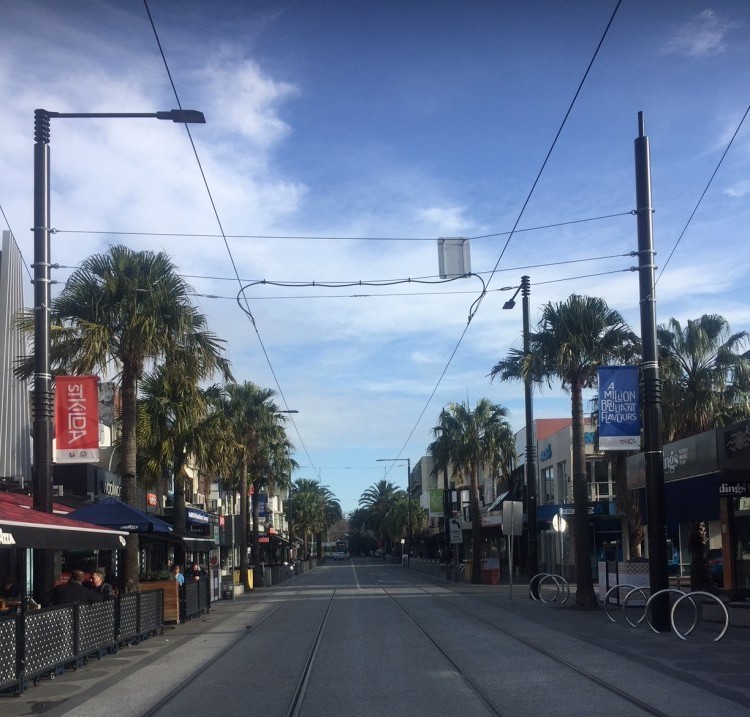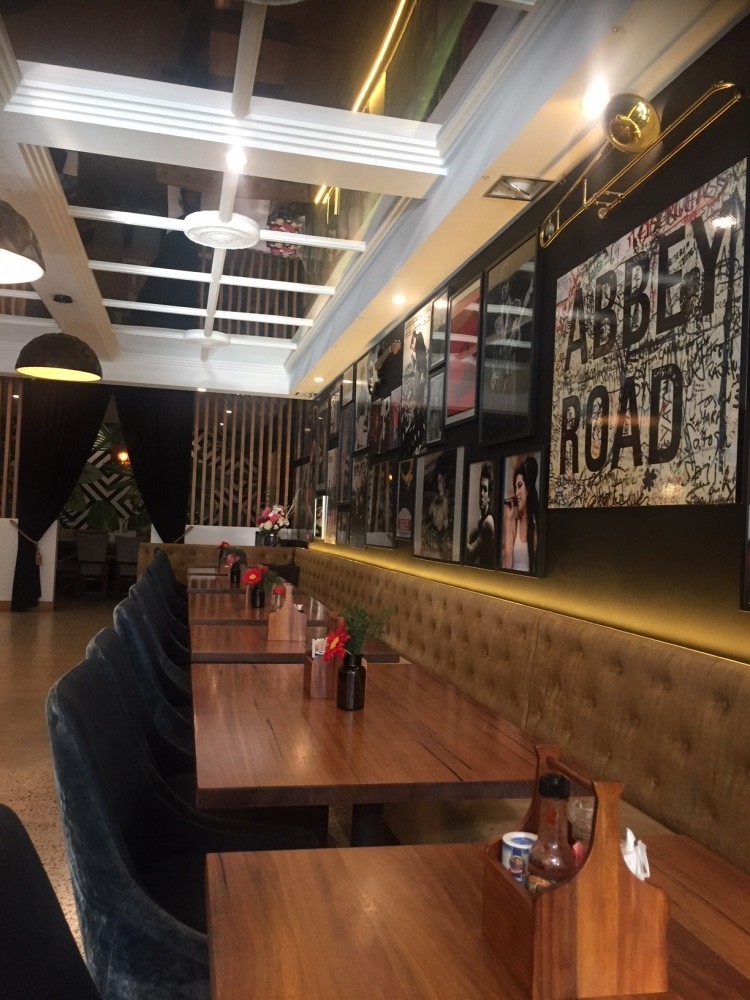 What are you waiting for?
You too can enjoy a home office from wherever you want, whenever you want. Working from home really does allow a wonderful blend of balancing work and life.
The fact is, with an online career it's up to you – work from home or anywhere in the world!
Read about how you can do that with the best way to make money online.
You have nothing to lose!
Click here to change your life today: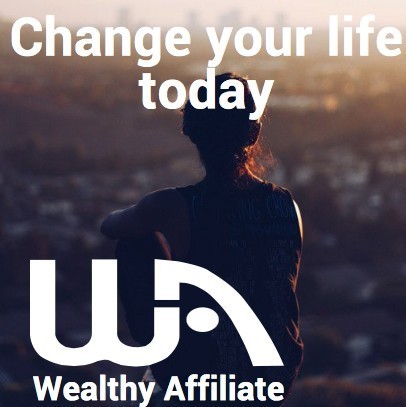 Drop me a note.  Where is your favourite office location?