What Is Survey Savvy?
In this Survey Savvy Review we'll find out if Survey Savvy is worth your time and effort. We will answer the question 'is Survey Savvy legit or a scam? We'll also find out about the Survey Savvy Connect app, and whether you can really make money with Survey Savvy.

Survey Savvy is a survey platform. You'll be paid to speak your mind, because companies like to hear a range of opinions so they can make educated decisions about their products and services. Your opinions influence things like product design, cost, packaging and advertising strategies. They pay you for your efforts because your opinions help them sell products.
Completing surveys from home is a legitimate way to earn income. However, you need to realise that you will have to complete lots of surveys in order to make a reasonable income. Surveys work on volume.
Let's take a look at Survey Savvy.
Some basic information about Survey Savvy:
Website: https://www.surveysavvy.com
Price to join: Free
Affiliate program: Yes
Operating since: 1999
Availability: Worldwide (except the SavvyConnect app available in the USA and UK)
Recommended: Yes, if you like doing surveys
My Survey Savvy review will take you through the following sections:
What is Survey Savvy and how does Survey Savvy work?
How do you get paid with Survey Savvy?
Is Survey Savvy legit?
My recommended way of making money online
What is Survey Savvy and how does Survey Savvy Work?
Survey Savvy is owned by Luth Research, it's free to join, and they pay you to do surveys. Like other survey companies, you need to complete some profile information, and then based on the demographic information you provide, you will start to receive surveys to complete if you meet the survey criteria.
Survey Savvy is not your regular survey site – there's a twist! The twist is Survey Savvy Connect. SavvyConnect is a market research app that collects data as you browse the web and use websites or mobile apps. Basically, they study your browsing habits, and provide your information to their clients. If you install the app, and depending on your browsing habits, you may become eligible for higher paying research opportunities.


For members in the USA and UK, you can install SavvyConnect on your smartphone, desktop and/or tablet. When you do this, you will earn up $5 per device each month. To earn these monthly incentives and receive the higher paying research opportunities, members will need to:
Frequently use the devices with SavvyConnect installed
Keep the SavvyConnect app up to date with the latest software version and updates
Attempt all required SavvyConnect surveys displayed on the SavvyConnect Dashboard. (You will receive repeated emails notifying you of any projects affecting your participation before it happens.)
Ensuring quality responses are provided
You can still qualify for surveys even if you don't use SavvyConnect.
Survey Savvy Referral program
As a member you earn incentives when you, your referrals, or their referrals complete surveys. When your referrals or their referrals qualify for and successfully complete a paid survey, your account will automatically be credited within 4-12 weeks of their completion of the survey. This is much longer than most other survey companies.
To refer someone to SurveySavvy, log in to your account and visit the "Referrals" page. Under the "Invite Friends" section, provide the name and email address of whom you want to refer. Survey Savvy will send them a personalised email invitation with your referral link. The invitation will be added to your invitation history for your tracking needs.
If you send your own invitation, remember to include your referral link. Whenever one of your friends uses your personal referral link, you will automatically be recorded as their referrer. Invitations not sent through SurveySavvy will not show up in your invitation history.
How Do You Get Paid With Survey Savvy?
Survey Savvy don't pay using PayPal – they still mail payments via check (!). All checks are sent in US currency. You need to allow 4-12 weeks from your payment request date for processing and delivery of your check. Maybe someone should tell them that online payments are the way to go?
The minimum payout you can request is $1. There is no maximum payout amount. You may request to be paid any amount equal to or less than your current account balance greater than $1.
Did I mention it takes 4-12 weeks to get paid? Ugh.
Is Survey Savvy A Scam or Legit? It's LEGIT!
Survey Savvy is absolutely legitimate.
In fact, they have a BBB rating of A+, which is the highest possible rating. However, like many similar companies, there are going to be complaints and Survey Savvy is not immune. Many of the complaints relate to people completing loads of information only to find that they don't qualify for the survey. On the flip side, there also lots of positive comments about SurveySavvy.. General feedback is that, like many other survey platforms, there just aren't that many surveys available. That's why, if surveys are your thing, you probably want to join several surveys platforms at once to maximise your chances of getting surveys.
Check out my list of ways to Earn Extra Money From Home. This includes cash back sites, 'get paid to' sites, using your skills sites, other survey sites and website testing.
Want to earn more than pocket money?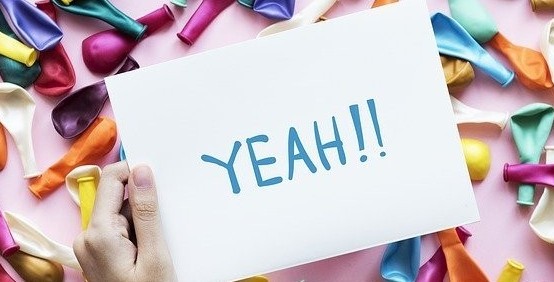 Whilst pocket money is awesome, you can earn more than pocket money. Build your own website that is uniquely yours that will grow with you. And you don't need to stop at one website. The sky is the limit! To learn how, just click here:
Have you used Savvy Savvy or any other survey platforms? If so, what was your experience? Do you have a preferred way to make money online? If you've got any questions please ask and I'm always happy to help.