A few days ago, I had the pleasure of one of my readers mentioning a platform they have previously used to make some money online. So I immediately investigated. The platform is called Mechanical Turk, and without further ado, I'm going to tell you all about it.
Amazon Mechanical Turk (mTurk) – what's it all about?
Website: https://www.mturk.com/
Mechanical Turk is owned by Amazon, and is a global marketplace, where jobs requiring human intelligence are posted. There are thousands of tasks to be completed at any given time, across a diversity of task types.
The types of tasks that are available include:
Image / video processing – tagging objects within an image to improve search or targeted advertising; helping companies select the best pictures for their products; auditing images or videos to moderate content; classifying and identifying objects found in satellite imagery
Data verification and clean-up – removing duplicate content from listings; identifying incomplete or duplicate lists in catalogues; verifying details such as phone numbers and hours of operation for businesses; converting unstructured data into more structured data
Information gathering – answering questions from a device about various topics; filling out market research or survey data on a range of topics; writing content for websites; finding specific data in legal and government documents
Data processing – editing and transcribing audio content; translating content from one language to another; rating the accuracy of search results, categorising information based on instructions provided
As you can see there are a range of tasks that are available that suit a range of different perferences.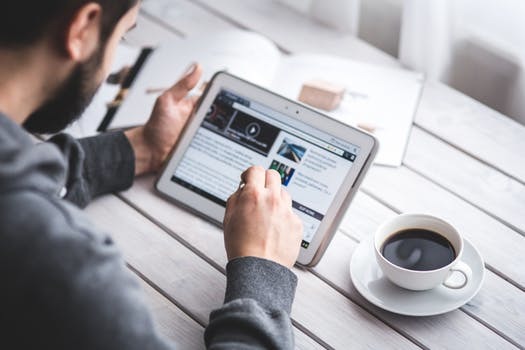 Signing up to mTurk as a worker
To get started, you:
1. Sign in as a worker
2. Complete some personal details including name, address and phone number
3. Wait up to 3 business days for your application to be reviewed and accepted. You'll be notified by email.
While you're waiting for your application to be reviewed, take the time to have a look around the website to make sense of it all.
Assuming that you are accepted as a worker, here's how it all happens.
Human Intelligence Tasks
The tasks are set up as HITs (Human Intelligence Tasks). A HIT represents a single task that a worker can work on, submit a response to (i.e. complete the task), and collect a reward.
Here are some examples of HITs:
Once you have decided which task you would like to start with, and you are also qualified for, you accept it by clicking on "Accept and Work". You need to follow the instructions in order to complete the task. When it is complete, click on "Submit HIT". Once the results have been submitted, you will see other similar tasks pop up for you to accept if you wish.
As you can see, you earn a few cents for each HIT, which only take a few seconds each.
Approval of and payment for your work
The person requesting the work reviews your completed HIT, and will determine whether to approve your work and pay you. This will occur within 30 days of you submitting the work. A requester may reject your work if you have not followed the instructions correctly, or if you have provided incorrect answers. You do have the right to follow up with the requester if this happens to you. So you want to be focusing on the instructions, and being as accurate as you possibly can be with your work.
If you complete the HITs accurately, requesters will want to keep giving you work. The more you accurately submit, the more HITs you will have access to complete, and the better paying they will be. You unlock the higher paying ones with the more you successfully complete.
If you find a HIT that you feel you can't complete correctly, you can return it. It is better for you to return the HIT than complete it incorrectly and have it rejected. You won't be penalised for returned HITs, you will only be penalised for rejected HITs.
Once the requester approves your submitted HIT, the earnings get transferred to your balance.
For U.S. workers, the earnings can be transferred into your Amazon payments account (which can be disbursed to your bank account) or to an Amazon gift card.
For Indian workers, you can transfer your earnings to an Amazon gift card, or straight to your bank account.
For all other International workers, you can only transfer your earnings into an Amazon gift card (provided of course they let you sign up!). Unfortunately they don't provide a list of countries they accept, so you do need to attempt to sign up and see what happens.
Everyone must supply the appropriate tax information before being allowed to complete their first HIT.
So, is Amazon Mechanical Turk worth it?
If you are accepted as a worker, you can certainly earn yourself some pocket money with mTurk. This platform is good for people starting out and who are considering whether making money online is something they want to pursue. It can certainly give you the taste for earning your first few dollars online.
Some HITs are better than others. You will find that some aren't worth your time, and some are. The key to doing it right is volume. Completing a HIT here or there really won't get you anywhere. If you want some serious pocket money, then you need to put in the time.
Amazon mechanical turk – Scam or legit: LEGIT!
It is a legitimate platform to make yourself some money. In many ways, this is an excellent way that people can 'test' whether whether making money online is something they want to pursue further.
There is a much better way to make money from home
For a great way to make real money online, not just pocket money, my preferred method is through affiliate marketing. In my view, this is the best way to build a lucrative and consistent income from home.
Please leave any comments or questions below and I'm always happy to help. If you've discovered any other ways to make money online that have worked for you, then please share your experiences!