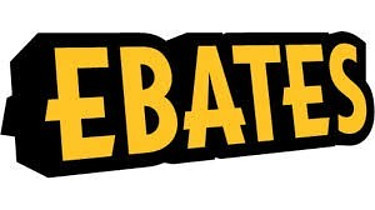 What is Ebates and how does it work?
Website: https://ebates.com
Ebates has been around since 1999. It is a cash back site where you get some cash back from the purchases you make. You can also receive cash when you refer others to sign up via your affiliate link.
To become a member, you must be at least 18 years of age and have an email address. The site is not accessible to residents of the European Economic Area.
In short, you login and create a free account. You make purchases at your favourite stores through Ebates, and you receive cash back either into your account, or in-store.
The model of Ebates works as follows:

They have over 2,500 online stores participating. The range includes:
women's clothing
men's clothing
travel and vacations
health and beauty
shoes and handbags
electronics and computers
home, garden and tools
baby, kids and toys
sports and outdoors
food and restaurants
books and digital media
flowers and gifts
office supplies
You can also save with thousands of coupons and promo codes. There are new sales and deals added daily to help you save with cash back.
The great thing about cash back sites is that they save you money if you are going to make the purchases anyway. You may as well save while you shop and put the savings back into your pocket.
Here's a sample of the recommended stores on Ebates today:

Downloading the Ebates Cash Back Button (on Safari) will help you with your cash back shopping, and will also automatically apply coupons at the check out, ensuring you don't miss out on any good deals with respect to your purchases.
There is an Ebates app for iPhone, Android and iPad. The app shows special offers and extra cash back, and daily deals.
Ebates have a rotating selection of stores that offer double cash back, so it's always worth checking the double cash back stores before making your purchase. For example, looking just now, Nike is offering 10.0% cash back (was 1.5%) and shoes.com is offering 12.0% (was 6.0%).
In-store cash back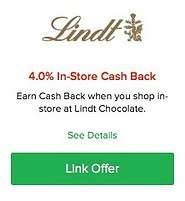 Whilst Ebates is predominantly an online cash back platform, they also offer in-store cash back.
To do this you need to add your credit card to your Ebates account. Then, find the store you're after in the "In-store cash back" section of the Ebates site. Say for example I know I'm going to go nuts at the Lindt store. I find Lindt, then I link the offer.
When I go into Lindt, I pay with my credit card (the one that I added to my account).
Ebates referral program
Not only can you receive cash back from Ebates, you can also earn money through the Ebates referral program. If you refer people to Ebates and they sign up and spend $25, YOU get $25 and they get $10:

This current offer is available to 30 September 2018. The purchase requirement and reward amount can vary.
Click here and sign up for your free $10:
Generally, you will receive your referral bonus within 60 days of your referral's qualifying purchase.
How to get paid with Ebates
There are two ways to get paid through Ebates. You can either choose the "Big Fat Check" method, where you provide a mailing address and a check is mailed to you. You can also choose to be paid to your PayPal account.
Cash back money is paid out quarterly, provided your balance is $5.01 or more. The payment schedule is as follows:
For the period 1 January to 31 March – payment date is May 15
For the period 1 April to 30 June – payment date is Aug 15
For the period 1 July to 30 September – payment date is Nov 15
For the period 1 October to 31 December – payment date is Feb 15
Whilst the payments only happen on a quarterly basis, the feedback about payment is generally positive. Some people do like to be paid more frequently than quarterly, so that might be annoying for some.
Is Ebates a scam or legit? It's LEGIT!
Ebates is absolutely legitimate. It has a very solid reputation, and is an excellent way to save money on your shopping. All savings add up, so why not get the benefit?

Want more than just pocket money?
Whilst pocket money is awesome, you can earn more than pocket money. Build your own website that is uniquely yours that will grow with you. And you don't need to stop at one website. The sky is the limit! To learn how, just click here:
You have nothing to lose and everything to gain. Drop me a note below and I'm always happy to answer any questions. If you've found any other legitimate ways to make money online, please share them below. If you'd like me investigate any programs for their legitimacy, I'd be happy to.