Read this Mass Income Machines Review before signing up!

I heard about Mass Income Machines as a potential way to make money online, so naturally I had to investigate. In fact, they are claiming that you can make up to $42,000 per month with it. I'd like to make $42,000 per month, so I really wanted to know more!

Here are the basics:
Website: makemoneyonline.network
Brought to you by: Jacob Allen (pen name)
Price: $37; plus upsells
Recommended: No, read on and I'll tell you why.
Let's get right into it, and please know that I have no affiliation with Mass Income Machines.
On the homepage, we have a voice over video by Jacob Allen, the spokesperson for Mass Income Machines.
Jacob explains that there are many unrealistic claims out there about making money online fast. He says that Mass Income Machines doesn't promise that. "Trust me. You're not going to be a millionaire by this time next week!" So it sounds like he is setting us up for a dose of reality. Reality is important, so I'm keen to hear more.
He says that normal people can position themselves for fast, online success. Who doesn't want fast, online success, right?
He says there is a "way to generate that only a small group of select people know about", and he talks about a secret industry worth over $12billion each year. What is this secret industry I wonder?
There are criteria!
So apparently you will need to satisfy their criteria and fall into the "7.1% of serious people". Oooh I think I'm serious so hopefully that includes me. Hopefully it also includes you because you are here reading all about it. There are more criteria – you need to be earning less than $100K per annum, and you need to want to earn more than $100K per annum. Er … why are they excluding anyone who earns greater than $100K? Many people earn in excess of $100K, me included, and it's reasonable that ANYONE wants to make money online regardless of their existing circumstances. That's just bizarre. I feel rather miffed about that.
Anyway, they say they are NOT about:
generating websites that look great but don't generate income
finding loopholes in search engines
spamming forums like Facebook, Twitter and Instagram
tricking websites into sending you tons of free traffic
filling in website surveys for cash
That's all well and good, Jacob, but what are you about? I'm still not clear.
Jacob then starts talking about the information market worth over $12 billion (ahhh! that's the secret industry, hardly a secret, Jacob), and the fact that there are already targeted buyers identified by the system who want your information and "who like to hoard everything on offer in these little known niche markets and will buy and buy all day long." I thought that sounded like a disrespectful description of their targeted buyers, but maybe that's just me.
Jacob then tells you how easy it is to set up a Clickbank account so they can start paying you. He wants you to believe that you set up account details, log out for three days, then log back in and voila! Instant money!!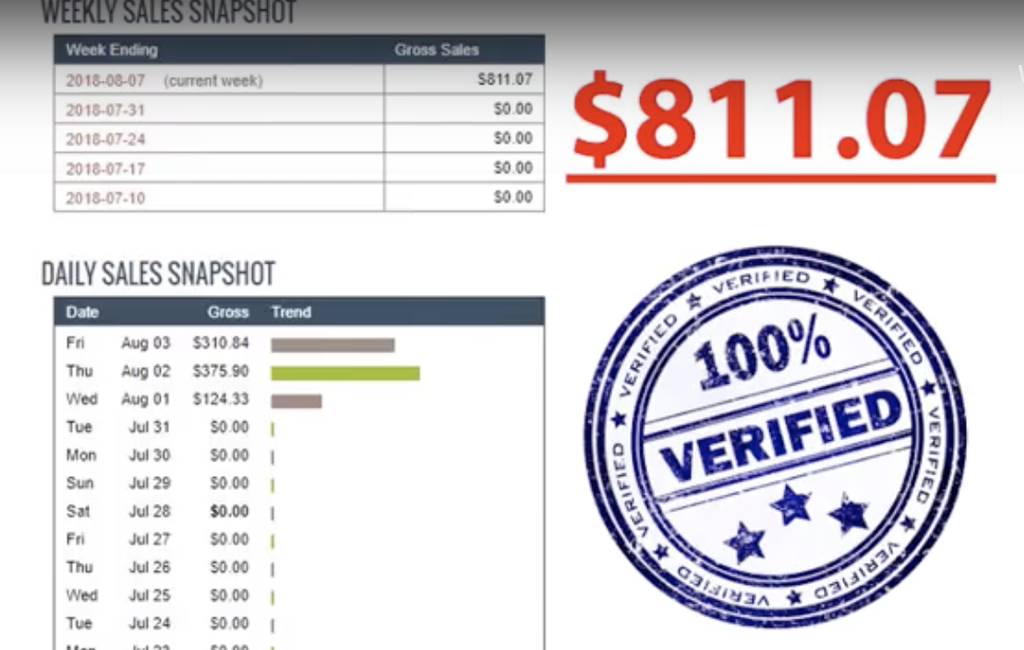 I think Jacob might be forgetting a few steps in between? But I wouldn't know what those steps are because he hasn't explained anything yet. Oh hold on, here's another bank account full of money!!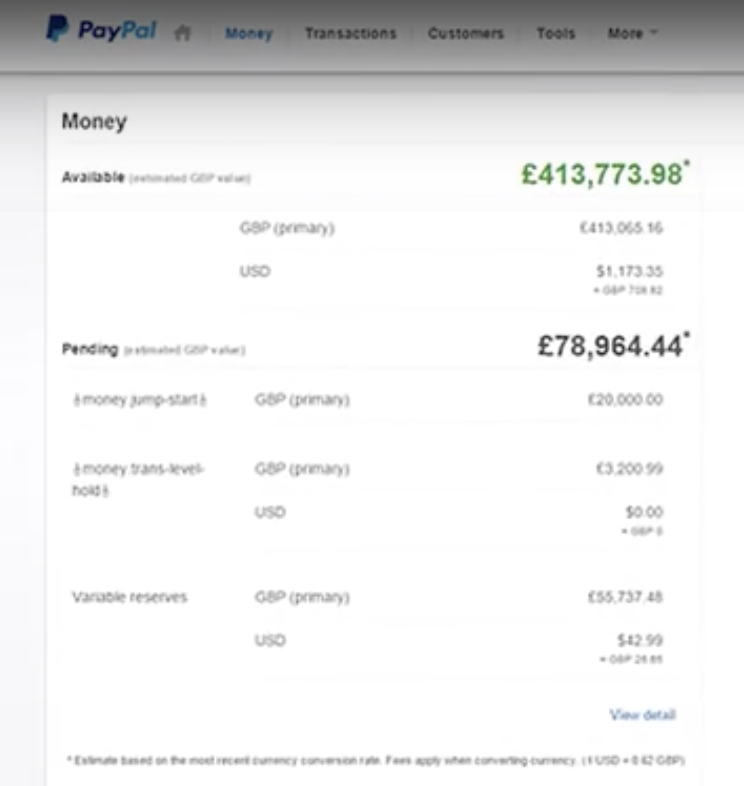 The video goes on and on for a while and you can imagine the spiel. It's much like many other videos that promise to deliver an easy and 'secret' solution. Although we never do find out about the magical number $42,000! It's never referred to in the video.
I have to say that so far, things are not looking too good.
Does Mass Income Machines deliver?
So what is Mass Income Machines REALLY? It turns out that it is really a training course in the form of PDF documents and some videos. The training is in eight modules and is designed to teach you how to create your own digital information product to sell online through Clickbank.
The eight training modules are:
Module 1. An overview of how to make money online
Module 2. Finding profitable niches
Module 3. Setting up your website
Module 4. Creating digital products
Module 5. Technique to create sales copy
Module 6. Building your list for email marketing
Module 7. Clickbank payment integration
Module 8. Traffic generation through free and paid traffic, and how to sell your products through affiliates.
So …. this is far from the easy money the video would have you believe. When they set up the Clickbank account in four minutes, logged off for three days, and returned to find $811 in their Clickbank account, where was the mention of learning how to create your very own digital product?
It turns out that you need to do a LOT OF WORK!! Creating a digital product doesn't just happen. And you'll need a lot more learning than their initial offering of the eight modules. That's where the upsells come in:
1: The secret method to quadruple your profits ($97)
2: How to build up list and email marketing ($67)
3: Learn how to drive traffic to your site ($37)
Is Mass Income Machines Legitimate?
Yes it is. This is not a scam. HOWEVER, you need to understand that what you'll get is training material, and you will be required to do loads of work in order to start generating income. You will also need to purchase the upsells in order to get a fuller picture of what's needed in order to succeed.
There are several things I do not like about this product. I'll go through each of them.
The 'founder'
The 'founder' is a pen name (Jacob Allen), so we don't actually know who the founder is. We don't see them, we only hear a voice over from someone, likely a paid actor. Quality products don't usually mind saying who they are, and providing information about the company on the website. In fact, they are very happy to tell you all about it, and stand behind it. There is none of that on this website. It is just a voice over video, with a link to purchase the product.
The video
You can watch the entire video, and still not know what the product really is. There is a distinct lack of information in the video about the product they are selling. They've made it sound like it's a secret, part of an exclusive club, and simple to enact in order to rake in the money. This couldn't actually be further from the truth. It is just smoke and mirrors to get you excited about the prospect of lots of money for little work.
The other thing I dislike is the fake viewer count on the bottom of the video: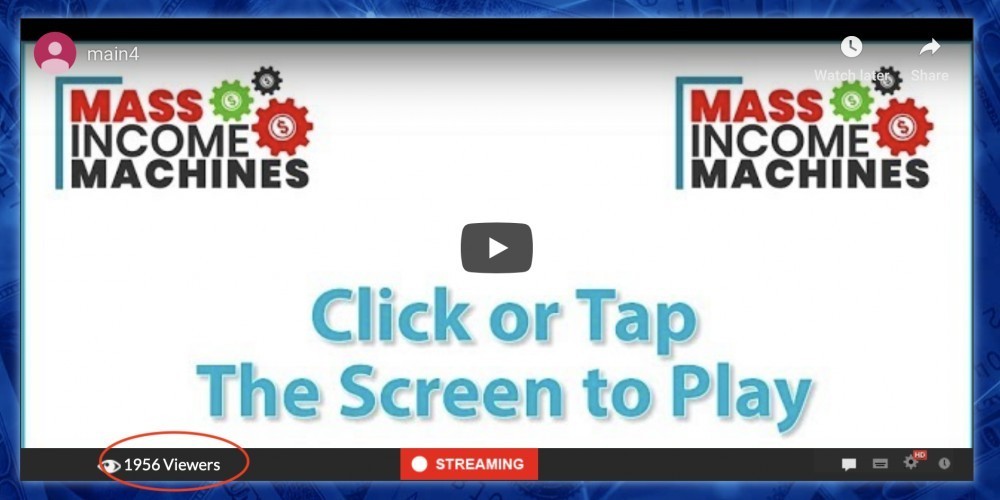 Whilst it isn't a deal breaker, it just dishonest. The video is not streaming live, it's on YouTube. It's just another tactic to get you to believe that this is a popular video. Combined with the scarcity tactics used in the video where they say they will limit the number of people they allow to become a part of it, this is not cool.
Profit 24×7 … ?
In 2018,, this same website (makemoneyonline.network) used to be branded Profit 24×7.

It is the same URL but now being directed to Mass Income Machines. My research indicates that is the same product but re branded. This is a big red flag. To me, this screams of negative reviews of Profit 24×7 and repackaging to a new name to avoid the negative publicity.
Over the top claims of income
I've shown you some screen shots of the income reported from Mass Income Machines. I don't know what else to say other than I don't believe it. Whilst it is very possible to make significant money online, I don't believe it is as a result of regular people purchasing this product. Making money online certainly doesn't happen overnight like they would have you believe.
There is an excellent way to make money online
Don't waste your hard-earned money on shiny objects that over promise and under deliver. If they sound far too good to be true, they probably are.

If you are looking for a substantial and long term way to make real money online, go for something that is reputable. My preferred platform allows people to sign up for free to have a look around and see if it's for them. You even get two free websites, and the first ten modules of training for free.

What you see is what you get. Nothing hidden, and nothing over promised. I personally use this platform and it is a genuine way to learn how to make money online the right way, using legitimate techniques and methods.
If you have any comments or questions please leave them below, and I'm always happy to help you out.