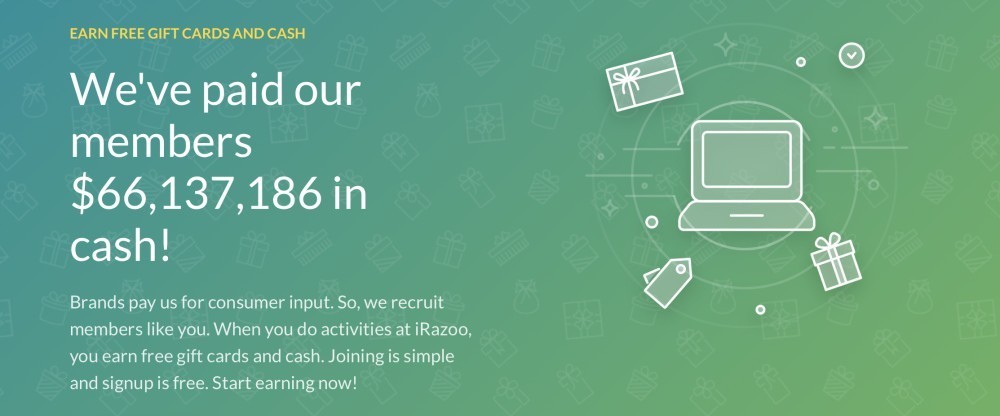 My iRazoo Review – What is iRazoo, and Does iRazoo Work?
You're probably here because you have come across iRazoo, and you're wondering what it's all about, and whether iRazoo is legit or a complete waste of time. You may have heard that you can make some money online with iRazoo. I'm glad that you're here doing your research about iRazoo, because I have done the research and I'm pleased to be giving it the thumbs up. Read on and I'll tell you why.
My iRazoo review will take you through the following sections:
What is iRazoo?
How iRazoo works
Is iRazoo legit?
My recommended way of making money online
What is iRazoo?
Some basic info:
Website: https://www.irazoo.com
In operation since: 2007
Price: Free to join, as any decent rewards / 'get paid to' site should be
Recommended: Yes, for some extra pocket money
iRazoo is a 'get paid to' site, giving you free gift cards and cash for the everyday things you do online. You can earn points watching videos, completing offers and answering surveys. You can redeem points for gift cards or get cash back from PayPal.
How iRazoo works
Earn iRazoo Points when you:
Play Games
Take Surveys
Watch Videos
Complete Tasks
Complete Offers
Download Apps
Play Games
There are quite a few games to choose from.
Games are limited to 5 minutes per game, and up to 200 points per day.

Take Surveys
To get started, you must first complete the Survey Profiler. Don't worry, it takes less than a minute and you earn 100 Points.
How does the Survey Profiler work? With the help of our trusted partners, we pre-qualify you for high paying surveys, and reduces your survey bounce rates. We ask you for personal information so we can better match you with the appropriate survey projects. Please note if you provide inaccurate or dishonest information or "speed through our profiler", your eligibility to participate in future surveys may be limited, and you may not receive credit for completed surveys.
Watch Videos
You can watch as many videos as often as you like – there are no limits.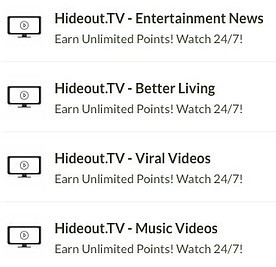 Short videos earn you 2 points. So you can see that you're going to need to watch a lot of videos if you're going to earn any serious points.
Complete Tasks
Tasks are a new way to earn points with iRazoo. You can complete simple jobs, upload proof of your work, and get paid. The jobs can be as simple as installing an app and reaching a certain level, posting a review for a product, or reading some text and reporting on it.
Depending on when you log in, there may or may not be a range of tasks to choose from. The day of writing this review, there were no tasks available. When tasks do become available, select any task to review what's required, what type of proof of completion that the employer wants in return, and then complete the task. Points will be paid out to you once the employer reviews your work before the listed review by date. It's very important to follow all the instructions. If the employer reviews your work and decides it is not at the required level, they can reject your work and it will become available for another member to complete.
Complete Offers
You can earn more points by completing offers, with some offering thousands of points. Here's a selection of what was on offer on the day of writing: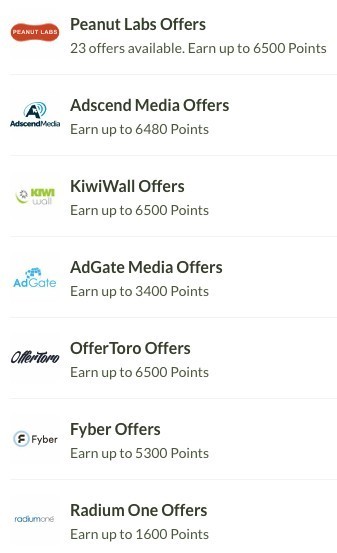 Download Apps
You can download apps from the iRazoo partners. Apps must be downloaded via your Android or iOS device. There are thousands of potential points on offer for downloading the apps.
iRazoo Referral Program
iRazoo does have a referral program which allows you to earn for every person you refer, plus more when they start earning. Here is a summary of the points you can earn: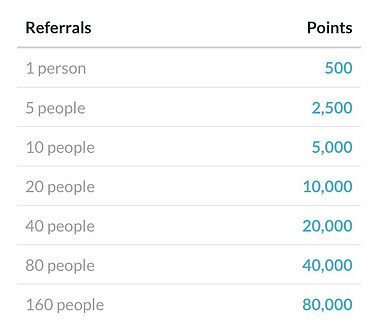 However, there are some limitations on this based on the countries your referrals are from. You will be rewarded points based on the country that each referral is from, and each referral must reach 1000 points for you to receive credit:
Tier 1 Countries: AU, CA, GB, US – 500 Points.
Tier 2 Countries: CH, DE, DK, ES, FR, HK, IE, JP, NL, NO, NZ, SE, SG – 300 Points.
Tier 3 Countries: All Others – 100 Points.
Is iRazoo legit?
The bottom line is – iRazoo is pretty good for the typs of site that it is. iRazoo is absolutely legit. You won't become a millionaire so don't quit your day job. And it doesn't claim to make you loads of money either. It's a nice little way to make some extra money on side, and also to test the 'make money online' theory – yes it does work!
Keep in mind though, with iRazoo and similar sites, you need to work on volume or they aren't really worth your while. Don't go into these sites expecting to make much money, because you just won't. You will have a bit of fun, and you'll make some pocket money, but don't expect much more than that.
Minimum Payout Threshold
You'll need to reach 3,000 points to redeem a $5 gift card or $5 PayPal cash. In comparison to other get paid to sites, this is a relatively low threshold. So, depending on your choice of tasks – whether it be responding to surveys, watching videos, downloading apps etc, it may take you a while to reach the minimum payout threshold.
There is an excellent way to make money online
Now, if you don't want to spend hours and hours on get paid to sites for a small return at the end, and you're interested in something far more substantial, then I have a great alternative for you.
My preferred way of making money online is via affiliate marketing. The affiliate marketing model is tried and tested:
The sky is the limit when it comes to the potential of affiliate marketing. With affiliate marketing, you choose a niche you are interested in, and build a targeted website to attract visitors to your site. They click on your affiliate links and make online purchases via your links. This creates revenue for you. You don't need to purchase the products yourself, or ship them. You simply include affiliate links in your website.
Building your own website is easier than you think, and my preferred platform shows you step by step how to do it. The platform allows people to sign up for free to have a look around and see if it's for them. You even get two free websites, and the first ten modules of training for free. Don't be fooled though - this is not a get-rich-quick scheme. This is about building a business over time.
What you see is what you get. Nothing hidden, and nothing over promised. I personally use this platform and it is a genuine way to learn how to make money online the right way, using legitimate techniques and methods.
If you have any comments or questions please leave them below, and I'm always happy to help you out.