What is GoCashBack, and is GoCashBack legit?

Website: https://www.gocashback.com
GoCashBack is a site where you get some cash back from the purchases you make.
The site is targeted towards the US. However, if you're outside the US and if the participating store ships outside of the US, you can still make a purchase.
Anyone is able to sign up and make referrals regardless of country. The only issue with living outside of the US might be purchasing, but that all depends on the merchant rather than GoCashBack. There are certainly merchants within GoCashBack that will ship outside of the US.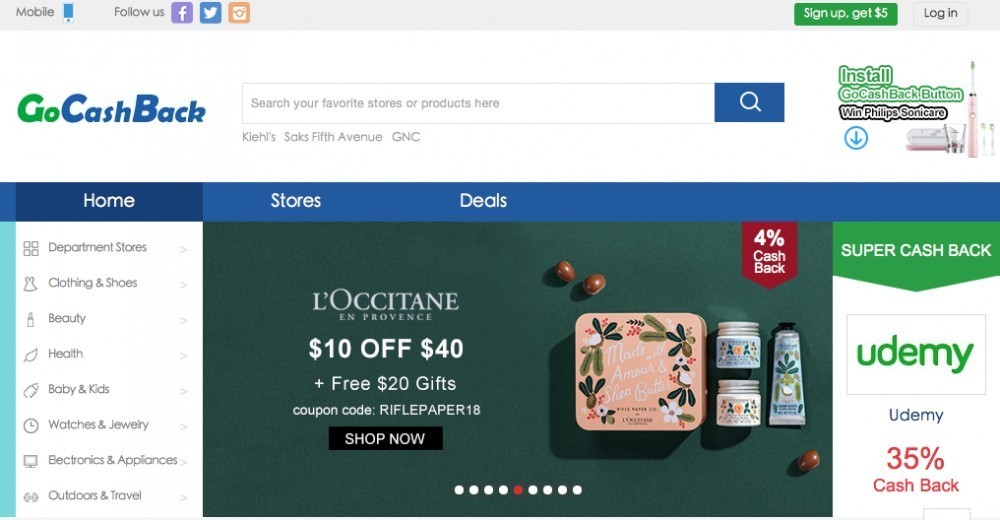 GoCashBack has been around since 2013. The idea is that you save money every time you shop online. You can also receive cash when you refer others to sign up.
They have over 3,000 online stores participating, including eBay, Ashford, Nordstrom, GNC, Drugstore.com, SkinStore, Sephora, Groupon, UGG, Lancome and loads more of the most popular brands. Here's a snapshot of some stores and their cash back offers:

What you do is find the highest cash back and browse coupon codes to save even more money. Here is an example of finding coupon codes to help you save even more money: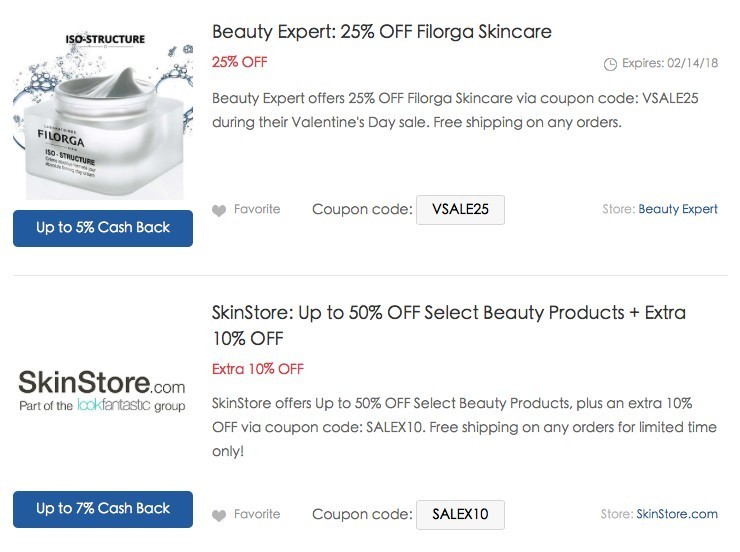 Use the GoCashBack App to check your cash back status from anywhere and click through while on the go to save when you shop from your phone. You can even get cash back when you dine out locally or at special event.
GoCashBack referral program
GoCashBack does have a referral program called the "Refer-A-Friend" program.
Not only can you receive cash back for shopping, but you can also be rewarded for referring your friends. You will receive $5 for each friend you refer to GoCashBack.com. When your friends shop, you will also receive 5% referee earned cash-back.
Just for signing up, your friend will receive $5 registration bonus in their account.
It is easy to refer people to GoCashBack for your bonus. You can either ask them to say that you referred them when they say up (there is a box that they can check that a friend referred, then they provide your details).
A better way to do it is to share your unique link with them. Your unique link is generated when you sign up. You can either email it to them, or share your link on social media, explaining GoCashBack and the benefits that people get from GoCashBack, and inviting your friends to join using your link.
How to Get Paid
Once you have earned at least $20 of available cash back, you can request for the payment. To request a payment, you need to fill in your payment details. You can cash out via PayPal.
1.Log in to your GoCashback account
2. Go to your Personal Settings
3. Click Payment Method
4. Select your ideal payment method and input the related details
5. Save your changes
Click on "Request Payment"
It's very straightforward.
Benefits of GoCashBack
With GoCashBack, you don't need to scan receipts. They do have coupon codes which you need to key in resulting in even greater savings for you. The cash back side is pretty easy. All in all, if you are going to buy the products anyway, then why not get some cash back at the same time?
There is also an app availabe in the app store:

GoCashBack – Scam or legit: LEGIT!
For pocket money, GoCashBack is great. You get cash back on products that you will be buying anyway, and if referrals is something that you're interested in then you might get some money from referrals too.
Want more than pocket money?
If you are wanting a true online work from home business rather than pocket money, there is a better way. For a real and long lasting career that you can build and grow over time, affiliate marketing is the place to be.
You can do better than pocket money. Build your own website that is uniquely yours that will grow with you. And you don't need to stop at one website. The sky is the limit. To learn how, just click here:

You have nothing to lose and everything to gain.