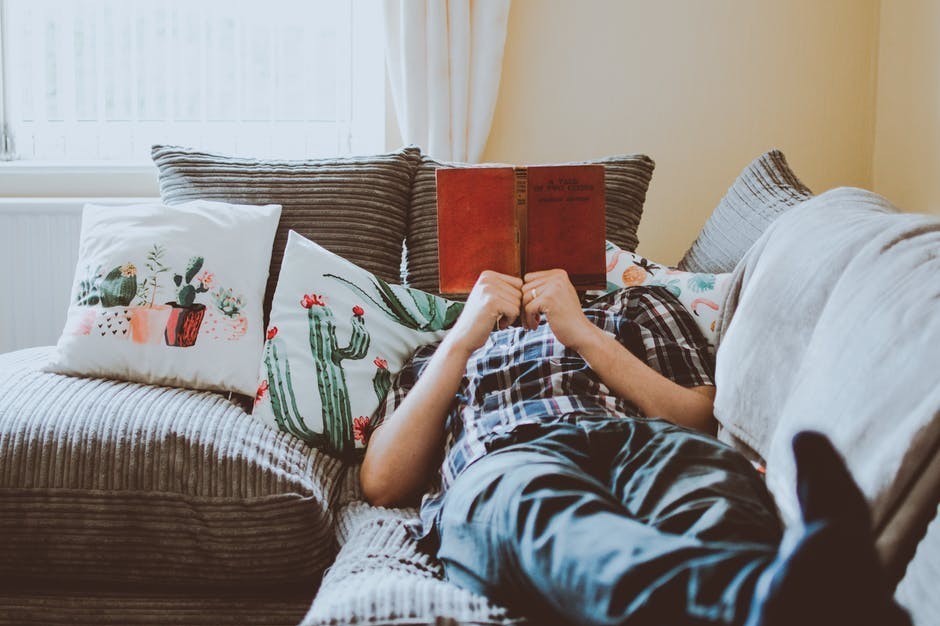 Have you ever heard people say "you need to step out of your comfort zone"? I always used to wonder why that was so important and why it was a 'thing'. "But it's nice to be comfortable", I used to think. And whilst it sure is nice to be comfortable, it is important to recognise the value of stepping out of your comfort zone now and then.
What is your comfort zone?
Your comfort zone is a space where your behaviours and activities are arranged in a pattern or routine that minimises your stress and risk, providing mental security. There are obvious benefits to the comfort zone including low anxiety, reduced stress, and regular happiness.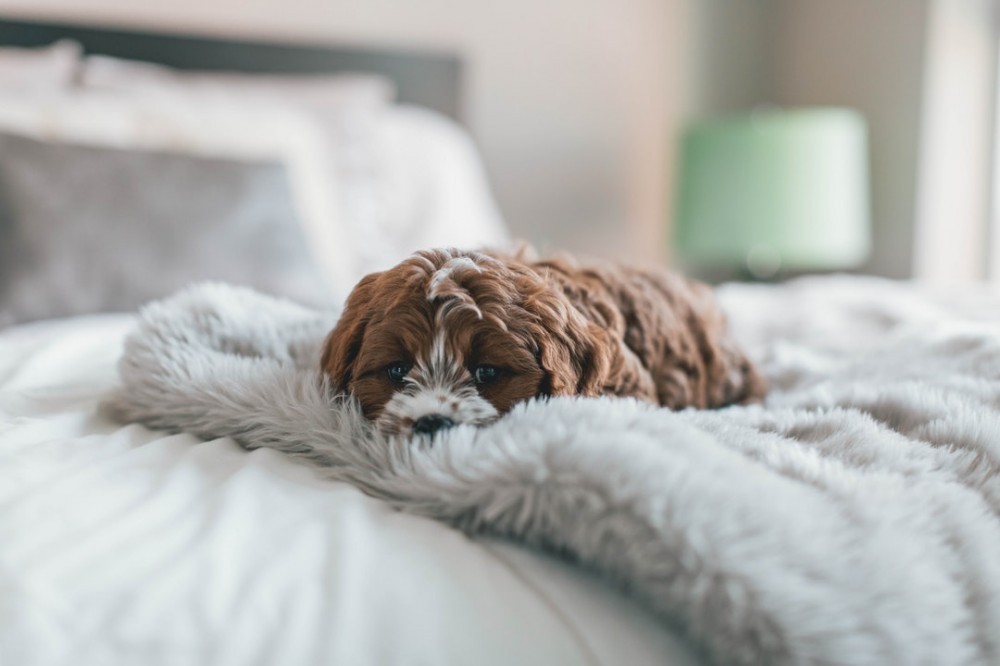 The idea was first established in the early 1900s by psychologists Yerkes and Dodson who recognised that being in a state of comfort created a steady level of performance. They went on to say that in order for performance to be maximised, we need a relative state of anxiety in which our stress levels are slightly higher than normal – "Optimal Anxiety". This state of optimal anxiety is just outside of our comfort zone. When we are too stressed we lose productivity and we see a sharp decline in performance.
Think of a time when you have pushed yourself to accomplish something and you have achieved an excellent result, or even surprised yourself. That is when you have moved to optimal anxiety.
On the flip side, I'm sure we can all recognise when we have pushed ourselves too hard we've failed or achieved a poor result – this is when we've gone beyond the optimal zone into stress. This may be one of the reasons that our brain's naturally tell us to return to our comfort zone. It is our natural state that we tend to gravitate towards and wish to remain there.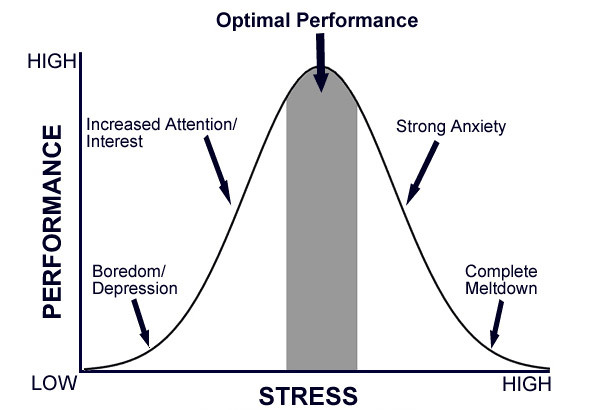 Getting out of your comfort zone is one of the best things you can do to move yourself forward in whatever it is you are doing.
What really happens when you break out of your comfort zone?
When you step outside your comfort zone, a few things magically happen.
Your productivity increases
The comfort zone is a productivity killer! When you are in optimal anxiety mode you find smarter ways to do things and get more done.
You can deal better with change and with the unexpected
By deliberately making changes to move out of your comfort zone now and then, you are prepping yourself for changes that inevitably occur throughout life. By being in charge you can learn to be comfortable being uncomfortable in a controlled and managed environment.
You will find it easier to stretch your boundaries in the future
Stepping out of your comfort zone gets easier over time. As you step out of your comfort zone you become accustomed to optimal anxiety. This is known as 'productive discomfort'. What was once really difficult and anxiety inducing becomes easier for you.
You will find it easier to brainstorm and be creative
I think we all know that learning new skills and seeking new experiences opens us up to new ideas and can inspire us. It helps us to reflect on ideas we've had in the past and question whether those ideas or beliefs still hold true with our new knowledge. We are more likely to question rather than simply seek out information that supports we already think. We can see old problems in a new light and tackle new things from a different perspective.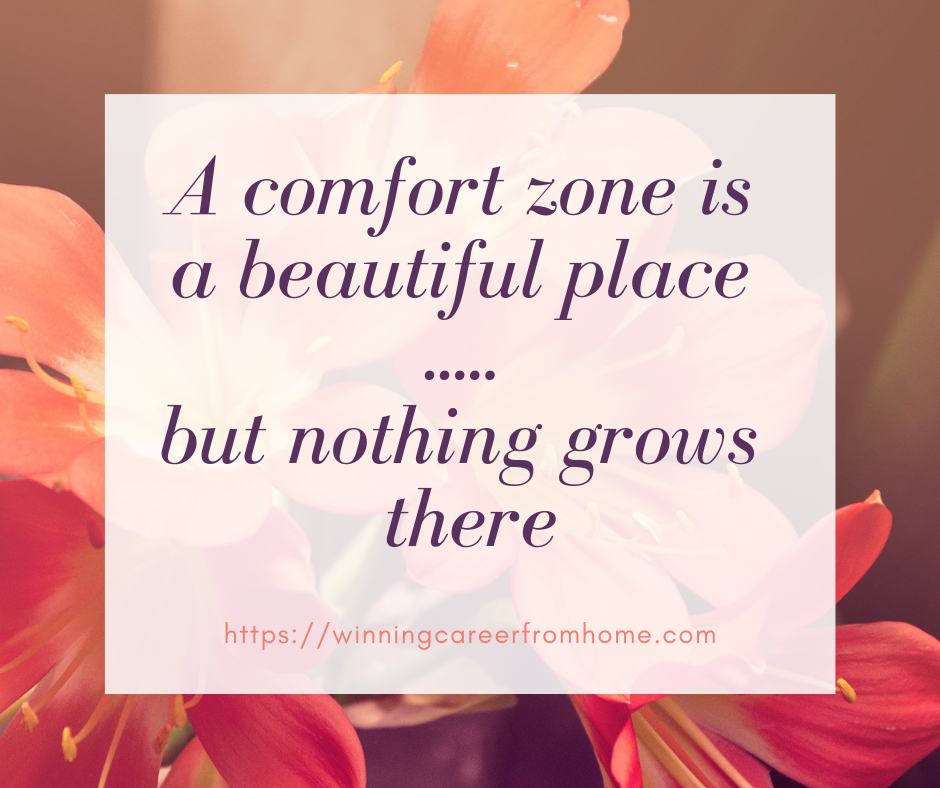 How to break out of your comfort zone – 7 things we can all do
Unsurprisingly, there are lots of things that hold us back from wanting to step outside of our comfort zone. The biggest one is fear. And that makes sense – we don't want to feel fearful. We don't want to fail, and the fear of failure can often result in inaction. Anything that is new or is a stretch for us may feel awkward, hard and/or stressful at first. Naturally we want to protect ourselves. However, the more we do the new activity, the more comfortable we will be. Getting comfortable being uncomfortable is the key!
1 Start off small
We don't need our first attempt to make a change to be overwhelmingly huge. Even small changes to our routine start to get us comfortable with the discomfort of doing something new.
2 Do it on a regular basis
We need to get into the habit of making changes, so that change becomes our norm. Only then will we get comfortable being uncomfortable.
3 Do everyday things differently
Try a different route to work. Go to a different place for coffee. Choose a new meal that you wouldn't normally order. Don't be put off if things don't work out exactly how you wanted them to.
4 Reinterpret your fear
The idea here is that if there is something we fear, we need to reframe it for ourselves into feelings of opportunity and excitement rather than fear. Whilst this may be easier said than done, again starting small will help. When we view the changes in a positive light rather in a fearful light, we then start to welcome the changes as opportunities.
5 Trust yourself and make some quick decisions
If you're someone that usually draws out decisions and pores over information and scenarios before acting, then have a go at trusting your judgment and making a snap call to get things moving. For you a quick decision will move you out of your comfort zone.
If, on the other hand, you are one to always make quick decisions, then slow things down. Take a breath and observe what's going on. Spend some time thinking rather than just reacting. For you, slowing things down will be a different method of operation and will move you out of your comfort zone.
6 Look for a challenge
If we look for challenges we start to see a different outlook. We view things from a more positive angle, from an angle of possibility rather than fear. This makes us much more receptive to change.
7 Focus on the benefits
Understanding why you are stepping out of your comfort zone may help you overcome the fear of doing it. Consider the activity you are thinking about, such as learning a new skill. Write down the benefits of you having this new skill. Could it be that it will help you to become more creative? More authoritative in your specialisation? More able to achieve the next promotion? More courageous?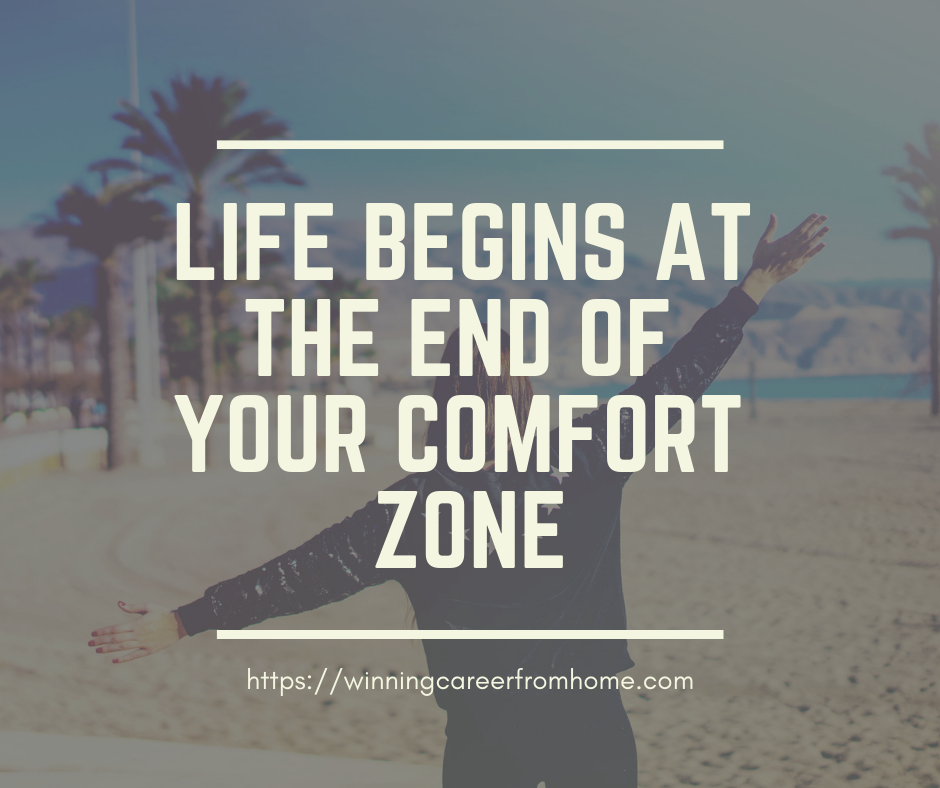 We have to return to our comfort zones now and then
We can't permanently live outside of our comfort zone. That isn't healthy either. If we did that we would be in a state of always wanting more, quicker, more exciting. We need to take the time to appreciate what we have in the here and now. We need to be able to reflect and appreciate the every day.
When was the last time you took on a new challenge?
There are plenty of ways that you can stretch yourself. It is about pushing past the mental blocks, rather than the magnitude of what you are doing.
For me, it was learning how to blog, and put my writing out there. I had never done anything like this before. And it was a bit scary because it was so completely new, but also amazing because it is so liberating learning a new skill. When I bought my first domain I felt a real sense of pride and accomplishment. It wasn't the greatest website but for me it represented a huge amount of learning that I didn't know I was capable of. I surprised myself and haven't looked back. I now feel that if there is a challenge I'm ready!
Here's how I stepped out of my comfort zone and took action, with this platform:

It was one of the best decisions I've made, and it opened up a whole new career for me.
Taking action – step out of your comfort zone
If you are feeling like a change of career is what you need but you just don't know how to do it or where to start, there is a way. And it isn't too scary, although it may be slightly outside of your comfort zone! Get comfortable being uncomfortable.
Take the first safe step.
Test it out and see if it's for you.
You have nothing to lose and you will be happy in yourself that you stepped out of your comfort zone.
I'd love to hear your opinions. Tell me about your experiences! Leave me a comment or question below.